The Anat Baniel NeuroMovement® Method for Children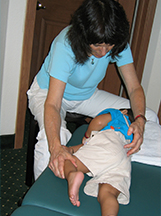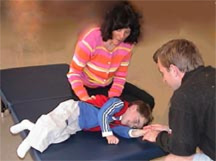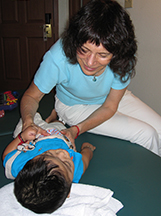 The Anat Baniel NeuroMovement Method® for Children transforms the way children with special needs learn. Dr. Goldman Schuyler worked closely with Anat Baniel from 1999 to 2009, assisting her in training new practitioners. This work with children is based on the understanding that many diseases of childhood interrupt the normal "conversation" that needs to take place between the child's brain and the world around it. This method recognizes that the brain does not learn through repetition alone, nor does it respond positively to being forced.
By replicating the remarkable ways that healthy children explore, children with disabilities can learn new varieties of movement and use their natural curiosity to help them explore their world in new ways. Even small changes in movement learning enhance global changes in children's functional abilities.
Many parents report that the first changes they see include:
Improved mood
Better sleep
Greater comfort
Increased alertness and awareness of their surroundings
As children "wake up" to themselves, their experiences in and outside of the lessons provide a variety of information that their brain organizes. Functional changes that have been seen as children continue the work include:
More effortless movements
Better balance
Improved ability to move; crawl, walk, run, jump, reach
Greater problem solving skills
Improved speech
Children with many different types of developmental disabilities have been helped by the Anat Baniel NeuroMovement Method for Children, including cerebral palsy, fragile X, multiple sclerosis, and periventricular leukomalacia. This method also has made a huge difference for children who were injured during the birth process or were born prematurely.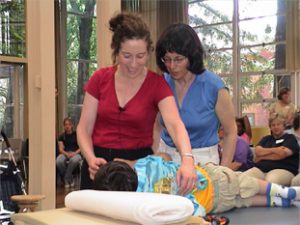 Kathryn Goldman and Anat Baniel
with a child during a training program
For a worldwide listing of certified NeuroMovement professionals serving children with special needs, please visit NeuroConnect World online.